Snag your Pineapple coupon before they are all gone!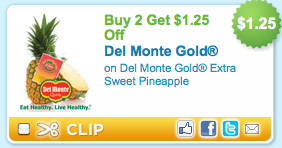 http://www.coupons.com/couponweb/Offers.aspx?pid=14505&zid=py13&nid=10&bid=0603140633a1f51ae211317
Follow the link to find your coupon for Pineapple. I went to the food category and searched under the zip 90210. This will be a great coupon to use when your local grocery store has a BOGO sale going on! These won't last long!